DON'T LOSE A BUSINESS BECAUSE OF YOUR REPUTATION!
You can become all that you have ever dreamt of becoming in an incredibly short time.
WHO OWNS YOUR SEARCH ENGINE RESULTS PAGES (SERPS)?
When you search for your name, your brand, your business or company name, what comes up on the search engine results page?
These search results are yours however the vast majority of people, perhaps you included, don't own them. If you don't own your search results, then rest assured, somebody else does.
ARE YOU DICTATING WHAT SHOWS UP ABOUT YOU?
Did you know that you can dictate, create and manipulate what shows up in search engine results pages (SERPs)? Here is a horrible, hard to swallow, truth. Nobody cares about safeguarding your online reputation! And if you are not taking steps to manipulate the results and own the results – then guess what. You don't care either; that is perhaps up until now!
Positive content impact – 87%

Consumers who buy products as a result of reading positive online information.
Online reviews impact – 90%

Consumers who read online reviews about businesses before deciding to use their services.
Negative content impact – 80%

Consumers who reverse their purchase decisions from reading negative content online.
FACE KEY ONLINE CONSUMER FACTS.
The internet has an ever changing face, and the face of today is contorted by Consumer Generated Content sites and Consumer Generated Media (CGC/CGM). You know them as Facebook, Twitter, Yelp, blogs, forums, etc. These are the sites where the general public and today's consumers can share and air their opinions. In the same breath, these same reviewers can make or break a company, brand or individual.
In 2014, it was predicted that there were 155 million consumers in the US alone who digested some form of consumer generated content. The same report claimed that there were nearly 115 million content subscribers.
Consumers trust the review sites and make purchasing decisions based upon them.
EASier THAN EVER TO AFFECT A BRAND'S REPUTATION.
Good, and bad, customer service interactions affect brand reputations, according to results from a survey of more than 1,000 individuals who have had experiences with the customer service of a mid-sized company. The survey found that 62% of B2B and 42% of B2C customers purchased more after a good experience, while 66% and 52% respectively stopped making purchases after a bad experience. Companies beware: respondents reported being more likely to share bad than good experiences.
Overall, 95% of respondents who have had a bad experience said they told someone about it, compared to 87% who shared a good experience. In fact, bad experiences were more likely to be shared across each of the social circles identified.
Friends or family (in person) were most commonly told, by 81% of those with bad experiences and 72% with good experiences;
Followed by coworkers (in person 57% and 40% respectively).
That's particularly problematic for companies getting bad reviews: separate results from the survey indicate that 86% of respondents, who have read negative reviews, claimed that the information impacted their buying decision.
PROACTIVE REPUTATION MANAGEMENT CAN CHANGE THIS.
ONLINE REPUTATION MANAGEMENT ENABLES CLIENTS TO SHOWCASE THE HIGHLY POSITIVE RESULTS, SUPPRESS LESS SAVORY RESULTS AND THUS CREATE A MORE POSITIVE ONLINE REPUTATION.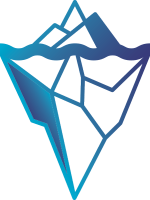 BENEFITS OF A PROFESSIONAL INTERNET REPUTATION MANAGEMENT CAMPAIGN:
Control your online image and brand.
Control what searchers are seeing.
Remove and/or push down negative content.
Help prevent future online attacks before they strike.
Promote and optimize positive content across the Internet.
Restore your name or a brand.
A package that fits your needs.
For more than 15 years we have been managing online reputations and digital marketing for large and small businesses, as well as leaders and centers of influence across almost all sectors.
BASIC

Featured

£585/ per monthGet 1 Month Free!

Positive name branding

New "positive" Page 1 search results in Google, Bing, Yahoo

Keyword analysis

Off-page content creation

Bi-weekly updates

NDA and SLA

Full website SEO

Full website SEO

Full website SEO

Full website SEO

PREMIUM

£Ask usGet 1 Month Free!

Suppression of negative listings

"Negative free" Page 1 search results in Google, Bing, Yahoo

Keyword analysis

Full website SEO

On and off-page content creation

Social media integration

Bi-weekly updates

NDA and SLA

Full website SEO

Full website SEO

PLATINUM

£Ask usGet 1 Month Free!

Total online profiling

"Negative free" Page 1 & 2 search results in Google, Bing, Yahoo

Highly positive testimonials

Positive images, videos and news

Keyword analysis

Full website SEO

On and off-page content creation

Social media integration

Monthly updates

NDA and SLA
All packages include an initial reputation consultation and assessment with one of our Reputation Experts. They also provide easy to understand reports and recommendations on a weekly and monthly basis so that you can see how your reputation is improving.
Each service is adapted to your needs. Below The Line Marketing Group reputation managers will perform a technical audit of your Google results to determine the strength required to affect change in your keyword search results.
This strength is based on several factors, including:
Authority of negative results according to Google algorithms.
Number of negative results on the first page.
Monthly search volume.
Activity of a new content by competitors.
Value of current back links.
Time required to create an audience or engage with current audience.