NEGATIVE SEARCH RESULTS
CAN BE MANAGED.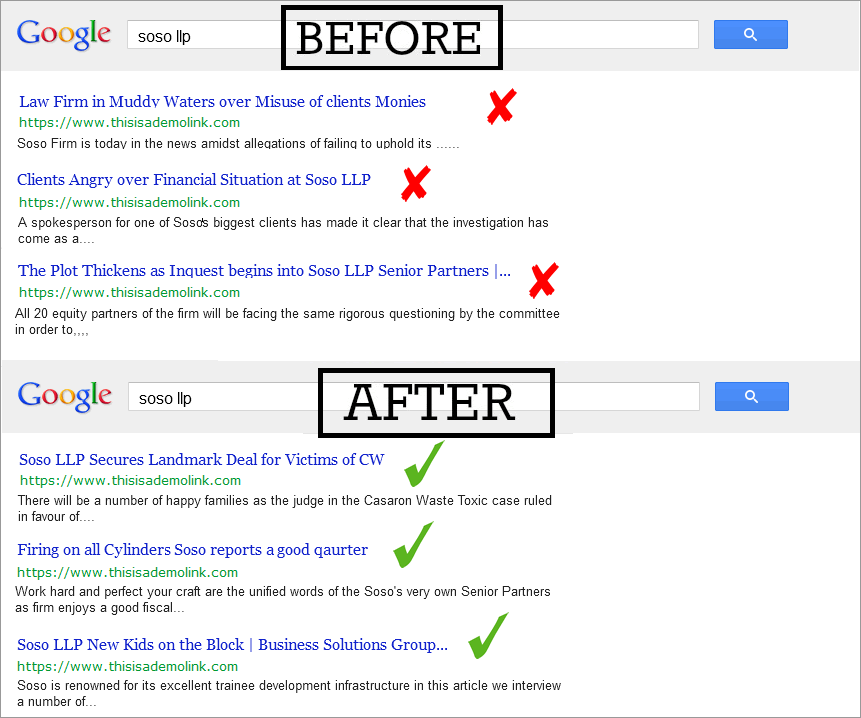 People, brands, sales, campaigns, and business are subject to negative search results because it is impossible to please everyone in the world. However, the opinions of a few should not harm sales, nor should moments and mistakes that you have made be held against you forever. We have dealt with rumors about politicians, models, business leaders and hundreds of product reviews. With all of this experience we are sure that we can accurately and timely solve your problems.
WHAT DO PEOPLE SEE WHEN THEY GOOGLE YOU or your business?
WHAT WE OFFER WITH the SUPPRESSION OF NEGATIVE LISTINGS.
For clients who have already lost ownership of their search results to more negative listings, our Premium Package is designed to turn that around and to give back the ownership and control of SERPs.
Many business categories are more prone than others to generate negatives – digital liabilities. That is why a far more complex approach is required to drown the negatives in a sea of positives.
In this product we aim to deliver a "negative free" first page of search engine results.
As a core we use all of the techniques in Positive Branding and add reverse engineering and content syndication to dislodge the offending results.
By tracking the rank fluctuation in the SERPs we can increase decrease and implement the necessary and most effective methods to suppress the negative listings and relegate them to the second page and beyond in the search engine results.
There are four ongoing main components of this product consisting of:
Setup;

Development;

Implementation and promotion;

Enhancement and tweaking.
The monitoring is constant at all levels of activity. This is necessary mainly because the only constant in online marketing is change and we must be in a position to react with rapid response.
As with all our projects, our intention is to deliver far more than the minimums quoted and we pride ourselves in under promising and over delivering on all client work undertaken.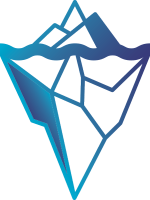 BENEFITS OF A PROFESSIONAL INTERNET REPUTATION MANAGEMENT CAMPAIGN:
Control your online image and brand.
Control what searchers are seeing.
Remove and/or push down negative content.
Help prevent future online attacks before they strike.
Promote and optimize positive content across the Internet.
Restore your name or a brand.
All packages include an initial reputation consultation and assessment with one of our Reputation Experts. They also provide easy to understand reports and recommendations on a weekly and monthly basis so that you can see how your reputation is improving.
Each service is adapted to your needs. Below The Line Marketing Group reputation managers will perform a technical audit of your Google results. We will determine the strength required to affect change in your keyword search results.
This strength is based on several factors, including:
Authority of negative results according to Google algorithms.
Number of negative results on the first page.
Monthly search volume.
Activity of a new content by competitors.
Value of current back links.
Time required to create an audience or engage with current audience.
PROACTIVE REPUTATION MANAGEMENT CHANGEs the game.
ONLINE REPUTATION MANAGEMENT ENABLES CLIENTS TO SHOWCASE THE HIGHLY POSITIVE RESULTS and SUPPRESS LESS SAVORY RESULTS. WE CREATE A MORE POSITIVE ONLINE REPUTATION.
TALK TO ONE OF OUR REPUTATION EXPERTS WITH COMPLETE CONFIDENCE.
We will discuss your business reputation issues and provide you with complete analysis and feedback within 24 hours. We will advise what can be done to improve your situation as quickly as possible. Contact us for a no-obligation assessment.