Scale your business with our Digital Ads team! Google, Facebook, Instagram, Bing, and so much more. Discover the ways that you can get more from your ad spend.
Together: We hit the mark!
Digital advertising is perfect for targeting online customers when they are willing to learn or buy something. Businesses want to win these customers over, but they need the help becoming a trusted local expert. The problem is that digital advertising can be very time-consuming because it takes a lot of effort to set up and run multiple campaigns. With our fully managed service, you can improve customer retention and increase your revenue by letting our team handle your company's campaigns.
Ads come in all shapes and sizes – yours should too!
Nowadays no one or three step process is enough for creating winning ad campaigns. Businesses have to start with the product or service and work backwards to create compelling landing pages, interesting follow up emails, and creative ad copy that gets displayed across thousands of digital devices and services. We know the in's and out's of creating successful campaigns and stand behind the investment you make.
Google & Bing Campaigns
Facebook & Instagram Campaigns
Display Campaigns
Dynamic Facebook Auto Campaigns
LocalAds Campaigns
YouTube Campaigns
Influencer Campaigns
You sell, we deliver!
Regardless of your company's experience or size,
here's how BTLMG's and our Digital Ads team can help you:
Already experienced with PPC?
Ad campaigns can be tricky with negative keywords, spending limits, cost per click, and tons of noise but little to no results. That is why it is best to outsource to trained professionals that have the skills and insight derived over the daily practice of perfecting ads across all types of businesses. Our innovative applications, partner agreements, and talented Digital Ads team can help you cut costs and prove ROI.
Looking to start?
Having a professionally built website, a strong social media presence, and accurate listings are all important, but these are long-term strategies. You need results today, a PPC campaign can help you achieve your goals in less time. That's why digital advertising is an essential service in your budget of business solutions.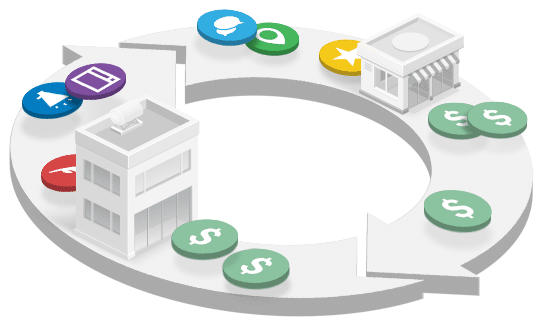 Google & Bing Campaign
With paid search advertising, you can advertise on search engines like Google and Bing to drive conversions to your client's local business. In other words, you'll serve ads to potential customers exactly when they're searching for a service or a product that your client offers.
Facebook & Instagram Campaign
Having an active social media profile is vital to attract potential customers and retain the existing ones, but that's not enough. We can help your clients increase website traffic, drive more conversions, and succeed on social media through targeted campaigns on Facebook and Instagram.
Display Campaign
Display ads appear in the form of banners and other visuals when your client's target audience is browsing websites. Banners can be highly customizable and incorporate your client's branding, helping them build awareness to their businesses.
Display Campaign
Display ads appear in the form of banners and other visuals when your client's target audience is browsing websites. Banners can be highly customizable and incorporate your client's branding, helping them build awareness to their businesses.
LocalAds Campaign
LocalAds is powered by sophisticated advertising technology that allows advertisers in North America to serve ads more efficiently. It can analyze sequenced physical locations to establish a link between them, learn how your client's potential customers behave, and improve campaign performance.
YouTube Campaign
Through our partnership with Google and YouTube and our video production and voice over services we can create short and mid range videos that inform and capture your potential client's attention. Video is a growing form of advertising and it is available to all businesses. Don´t let your business go without!
Why Choose Below the Line Marketing?
Scale your business 
Digital advertising can be complex and a bit too technical. While our team does the heavy lifting, you focus on scaling your business.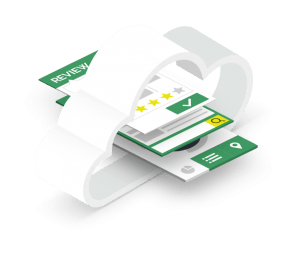 Complement your services
An effective marketing strategy combines paid and organic efforts. Pair PPC with social posting, website creation, or review management to deliver the best results to your client!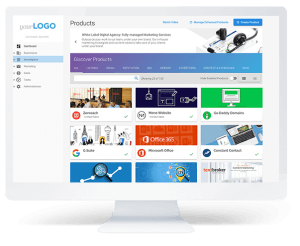 Improve retention 
Typically, PPC campaigns have great ROI. Our Digital Ads team will provide you with reports and help you prove ROI, so that your clients won't want to leave you.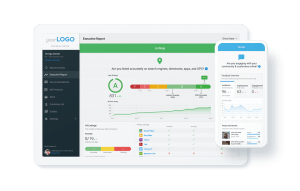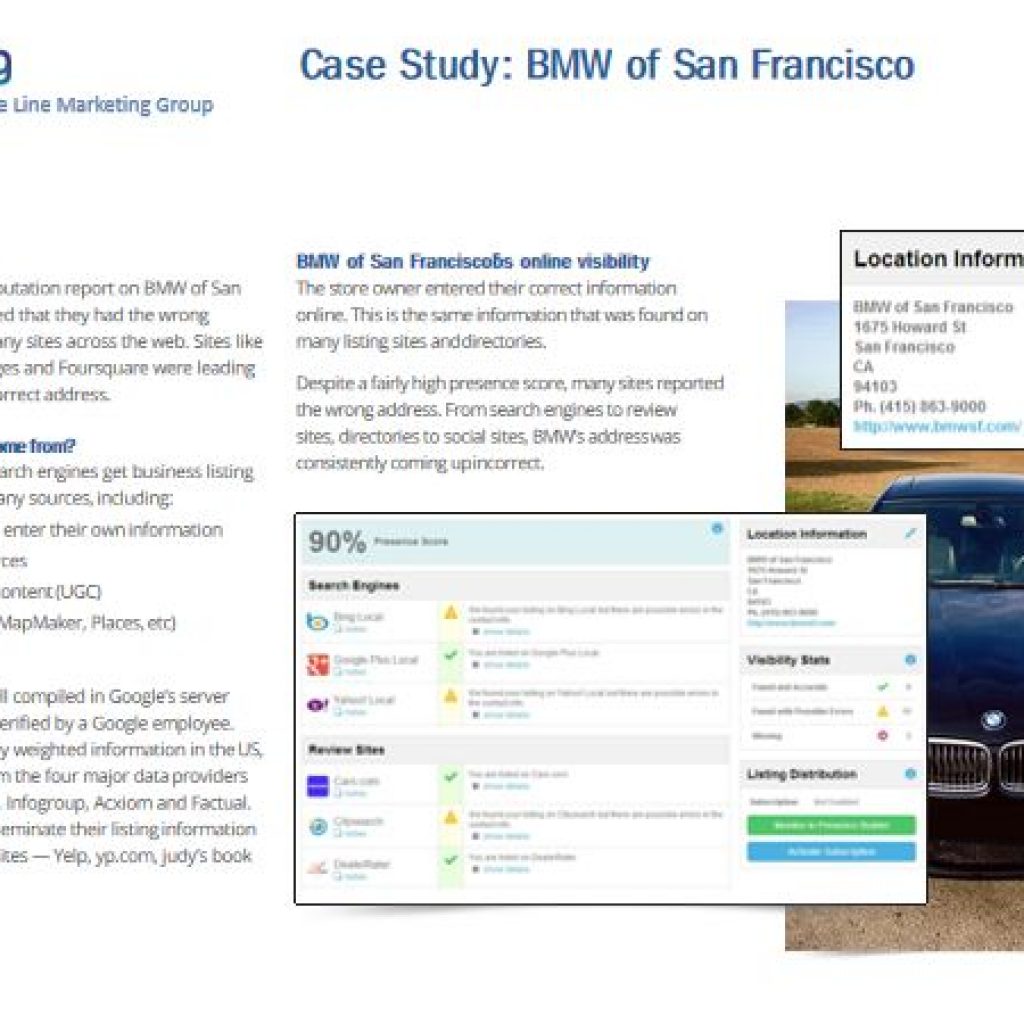 Case Study: Listing Distribution Returns Stellar Results for BMW
We ran an online reputation report on BMW of San Francisco, and noticed that they had the wrong address listed on many sites across the web. Sites like Facebook, Yellowpages and Foursquare were leading customers to an incorrect address.
Why are listings important?
Simply put, a business's correct contact information needs to be available where people are looking. Additionally, business listing citation volume and accuracy is a major factor that contributes to a local businesses organic search ranking. There are hundreds of sites where listings appear. Listing Builder gives a local business the power to create, fix, and protect in a few simple steps.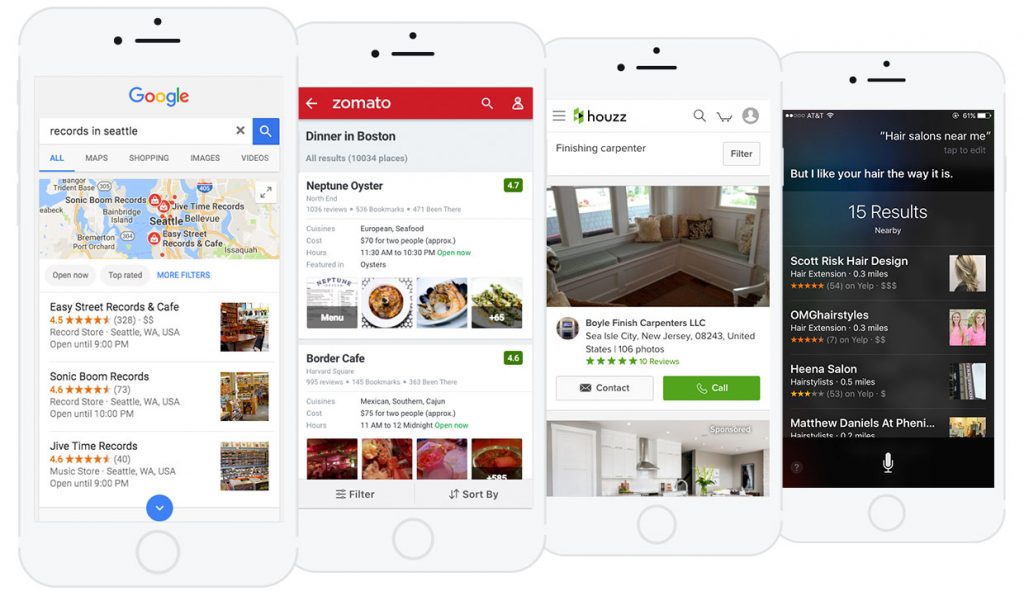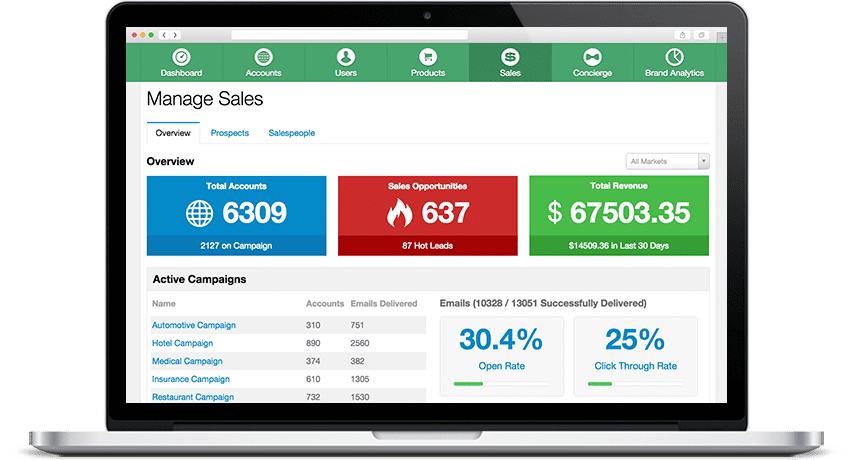 AVAILABLE AS PART OF THE BTLMG DIGITAL MARKETING PLATFORM
A complete digital marketing application that allows to manage all your business marketing needs from one online interface.
Discover the most comprehensive and easy to use tools with intuitive ROI reports and recommendations to win more sales and customers!
Take a look at these great products as well…
Sign up for your FREE 7 DAY Trial!
Discover how easy it is to manage your listings