Listing Builder
The most comprehensive business listing solution
Business listing solution for local businesses
Listing Builder empowers your business to be discover across all the leading social and mapping platforms. Discover online presence management under "one roof" and use our Listing Sync Pro and Listing Distribution services to gain ground with your clients and competitors!
Key Selling Points for Listing Builder
Listing Sync: Quickly establish accurate business listings on dozens of reputable sites. Plus, sync to Google My Business, Facebook, and Twitter for no additional charge.
Listing Distribution: Build accurate business listings on the four major data aggregators —Acxiom, Factual, Infogroup, and Neustar Localeze.
My Listing: Create a mobile-responsive business listing that is optimized for local searches.
Google Insights: Google Insights in Listing Builder gives your clients a valuable glimpse of their customer activity, including how customers find their listing and what customers do with their listing.
Learn More
Listing Distribution
Listing Sync Pro
My Listing Pages
Yext Powerlistings®

Save hundreds of business hours and access dozens of business listing directories at once!
Manage Contact Info, Hours, and Holidays in one place
From a single app, keep business listing information up-to-date across dozens, even hundreds of websites and directories. Business closing early this Friday? Update and sync the new hours to key sites instantly.
Google My Business Insights
Business clients can see proof-of-performance immediately with GMB Insights available within Listing Builder.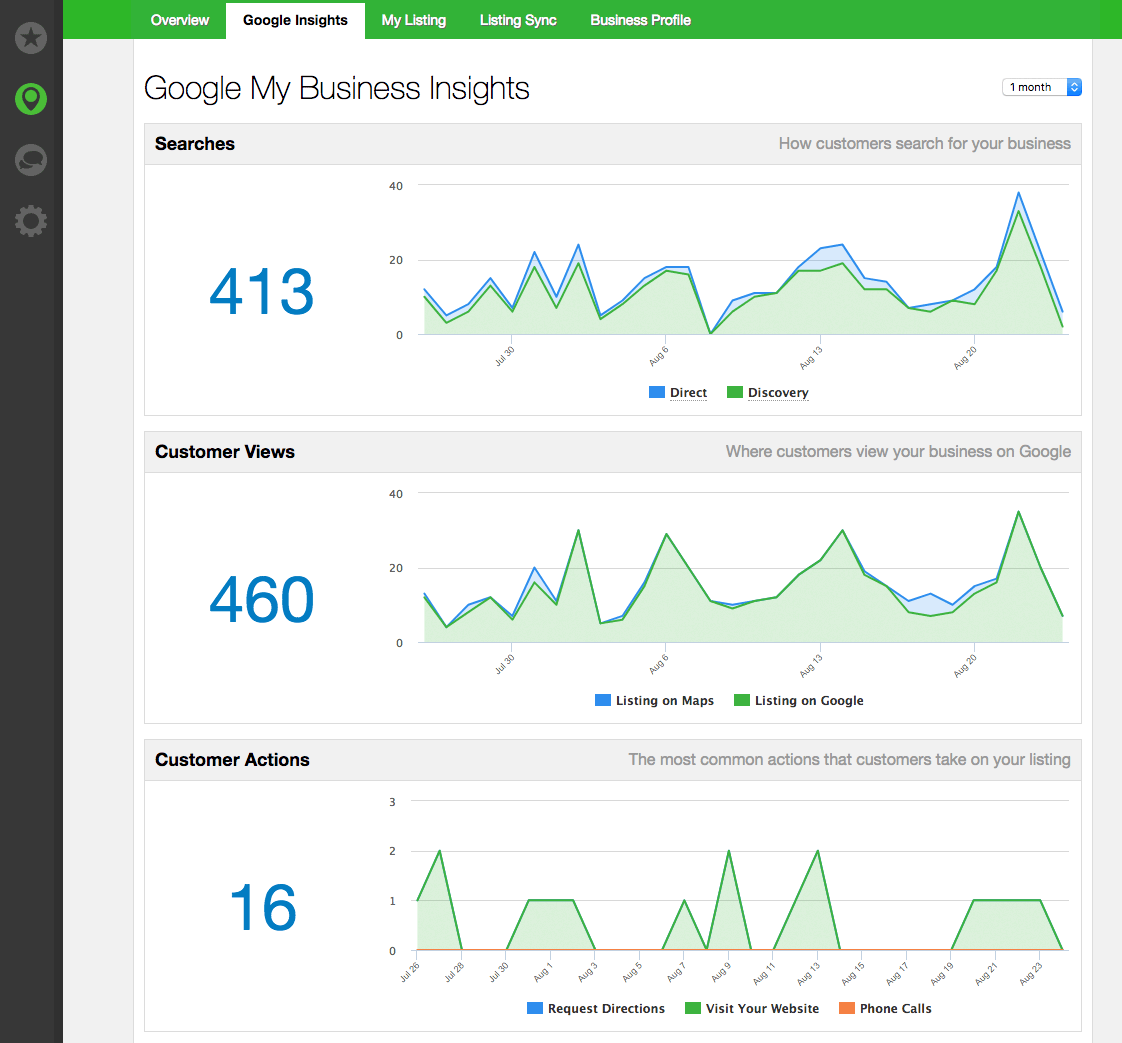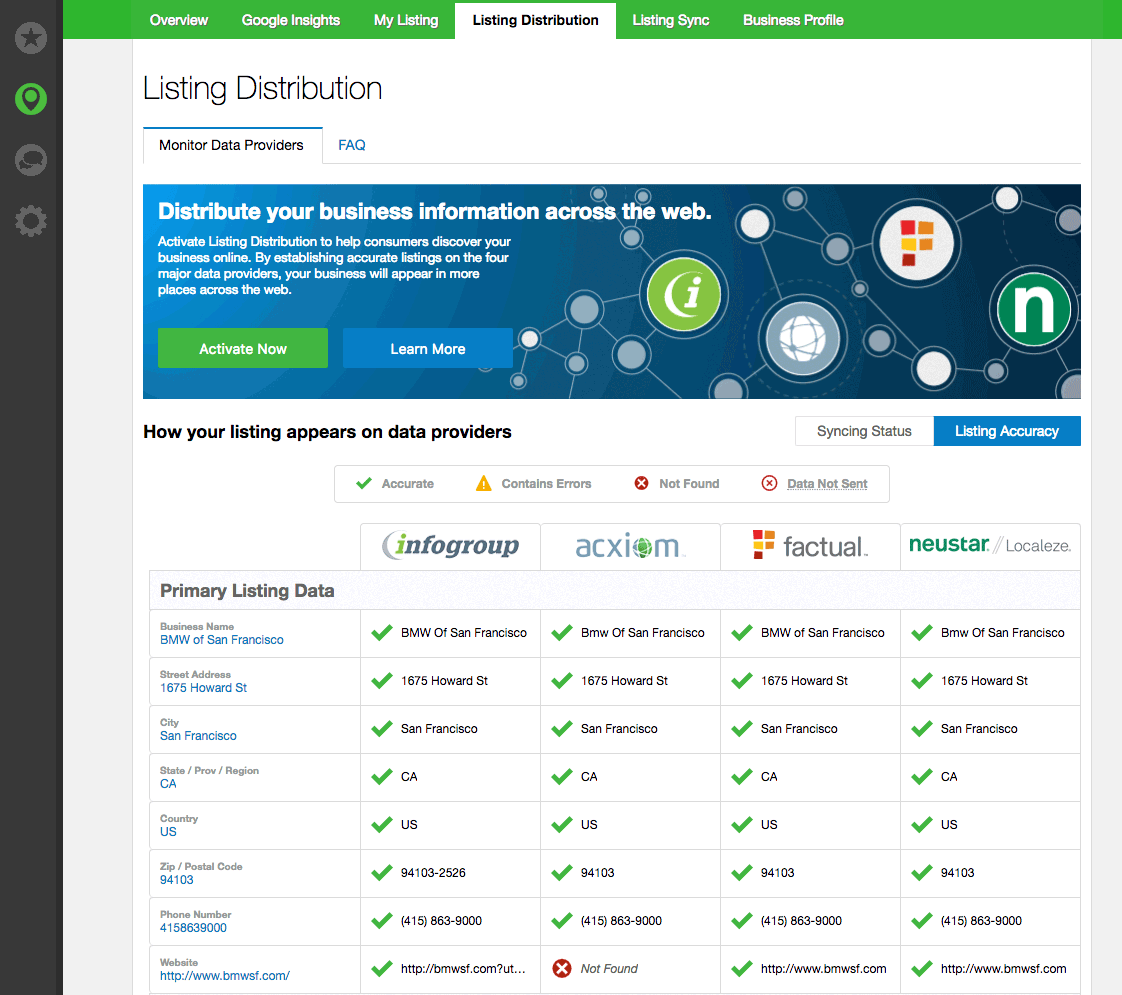 Listing Distribution
Submit your business information to the four primary data aggregators that power navigation systems, voice search, mobile apps, and more. Paid upgrade.
My Listing microsite
A one-page business listing webpage, an additional listing source that is SEO-optimized to rank high in search.
Listing Sync Pro
Instantly create, fix and protect listings on up to 70 sites, depending on business category and location. Paid upgrade. Start saving hundreds of man hours by accessing all your business in one easy to use interface.
Three for Free – ALWAYS
Sync to Google My Business, Facebook and Twitter absolutely free.
FREE TO TRY – 7 days
Listing Builder is available to try for FREE for 7 days. Just fill out our quick trial form and we will email you the login details and everything you need to get started.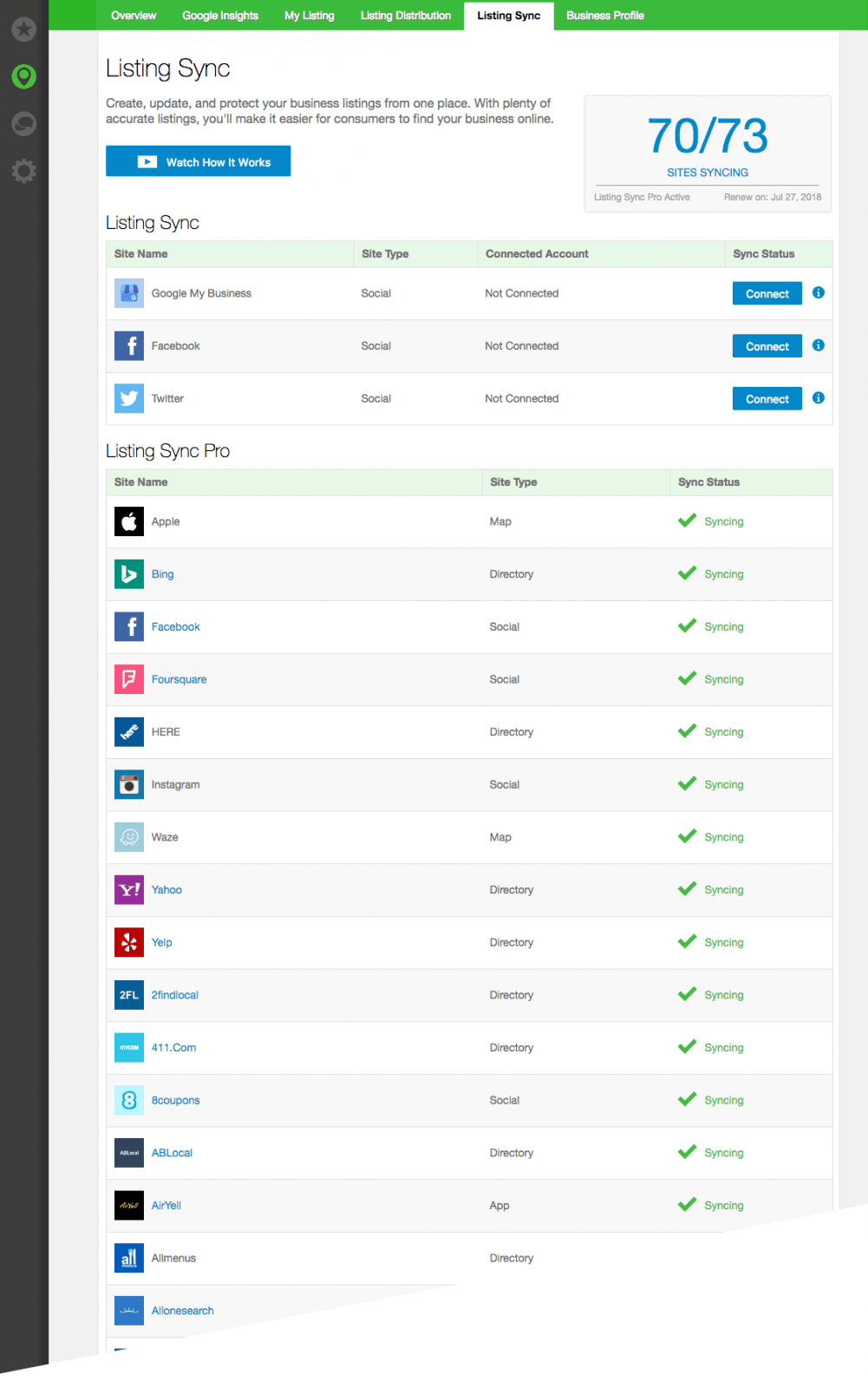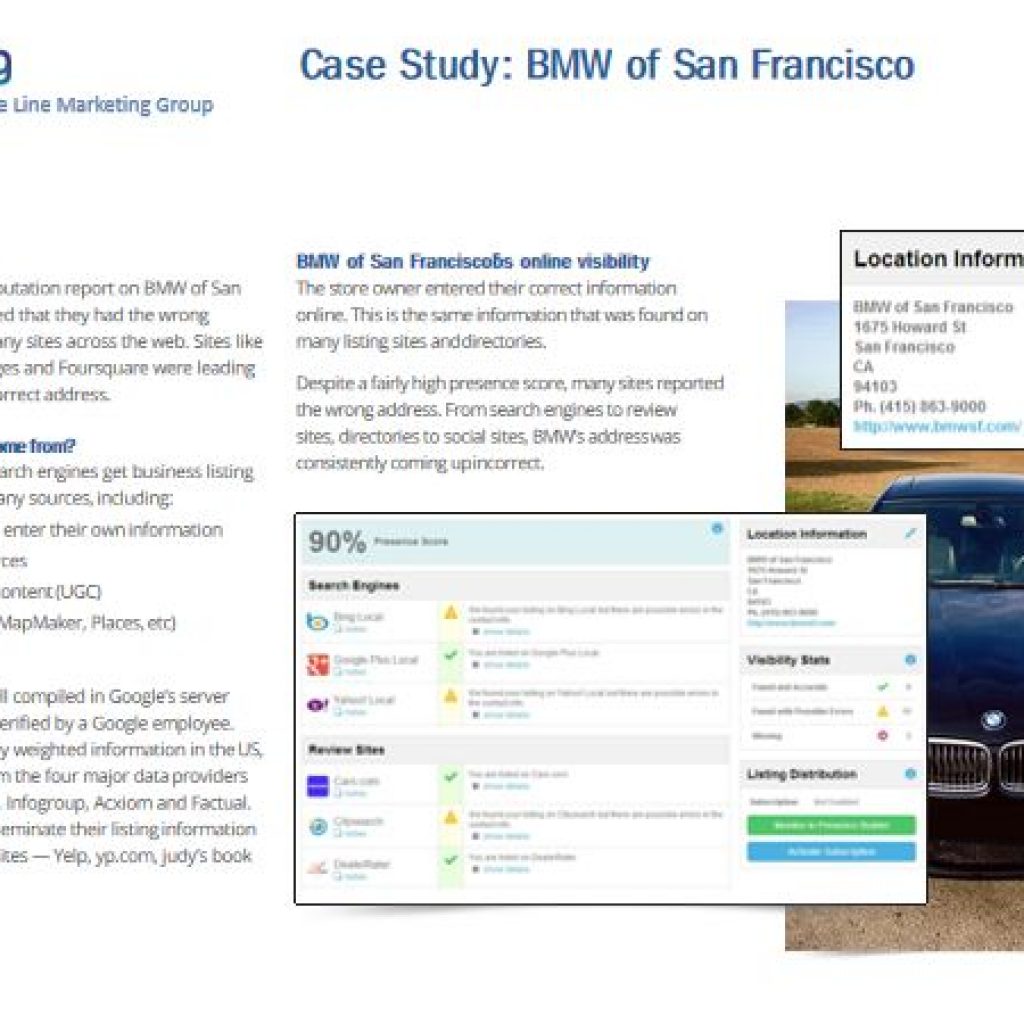 Case Study: Listing Distribution Returns Stellar Results for BMW
We ran an online reputation report on BMW of San Francisco, and noticed that they had the wrong address listed on many sites across the web. Sites like Facebook, Yellowpages and Foursquare were leading customers to an incorrect address.
Why are listings important?
Simply put, a business's correct contact information needs to be available where people are looking. Additionally, business listing citation volume and accuracy is a major factor that contributes to a local businesses organic search ranking. There are hundreds of sites where listings appear. Listing Builder gives a local business the power to create, fix, and protect in a few simple steps.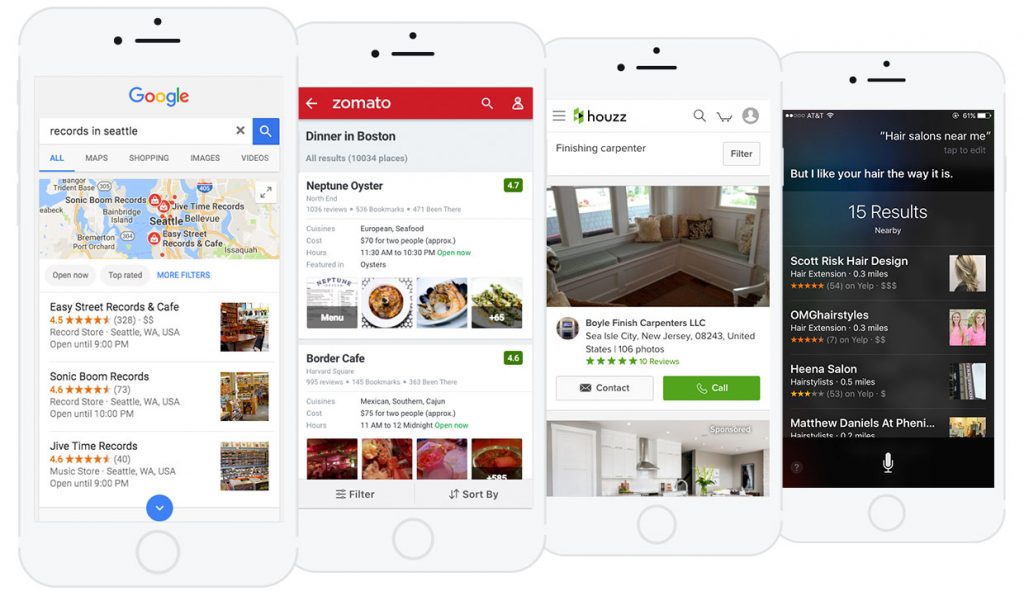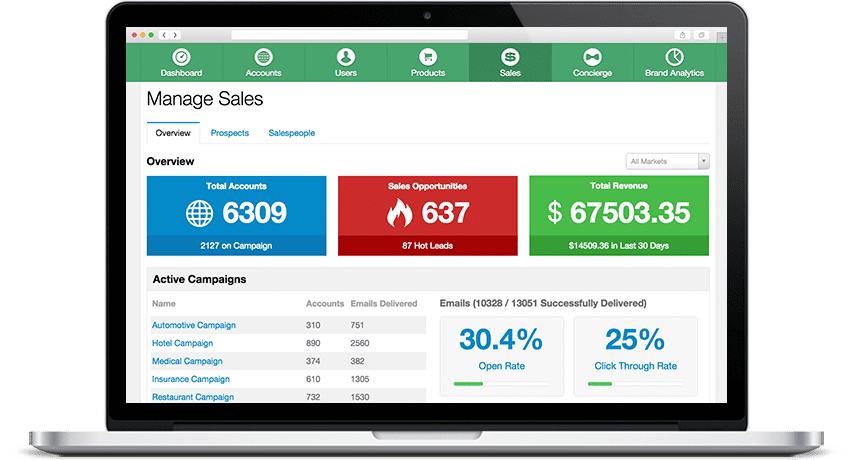 AVAILABLE AS PART OF THE BTLMG DIGITAL MARKETING PLATFORM
A complete digital marketing application that allows to manage all your business marketing needs from one online interface.
Discover the most comprehensive and easy to use tools with intuitive ROI reports and recommendations to win more sales and customers!
Take a look at these great products as well…
Sign up for your FREE 7 DAY Trial!
Discover how easy it is to manage your listings