Marketing Automation
Ignite Your Leads 24 / 7
Discover custom lead funnels and email nuturing
BTLMG's Marketing Automation brings you interested prospects
Automatically bring interested prospects to your door so your sales reps can focus on closing. Our marketing automation software fuses personalized content with email drip campaigns to capture your prospects' attention and understand their intent.
By arming your email campaigns with custom content and relevant offers we help improve your sales and customer retention.
Discover…
Platform Overview
Snapshot Report
CRM
Marketing Automation
↳ Content Marketing
↳ Email Marketing
↳ Lead Generation
↳ What is Marketing Automation?
Concierge Task Manager
Needs Analysis

We work with you to determine quick results. Tell us your pain points and USPs.

Contact Segmentation

Nowadays businesses have many types of customers. You need to speak to each of them to be effective.

Creatives and Copy

Our talented team designs bespoke landing pages, emails, and copy to win more customers.

Launch and Tweek

We set the campaign in motion and provide real time results. Changes are made as we learn together.
See how companies are generating thousands of hot leads with automated, personalized campaigns.
Lead Nurturing Statistics
You should know!
We often find oursellves explaining to prospects and clients about how "web design" (when done right) is actually more about "marketing" than design.
The problem is that many business owners don't know where to begin when it comes marketing their business and tracking their efforts. They shoot from the hip, trying different things, not ever knowing what the return on investment actually is.
As a business owner, you don't also have to be a marketer, but understanding a few important metrics about your sales funnel can help you direct your efforts sensibly, without throwing your money away on advertising that doesn't bring a return.
80% of new leads never translate into sales.
96% of visitors who come to your website aren't ready to buy.
Lead nurturing emails get 4-10 more responses than standalone email blasts.
80% of marketers using automation software manage to generate more leads.
Organizations that use of marketing automation with prospects experience a 451% increase in qualified leads.
Read more about Email Nurturing statistics that are true across almost all business sectors in our Blog.
80% of retail professionals indicate that email marketing is their greatest driver of customer retention.
28% of consumers would like to receive promotional emails more than once per week.
56% of brands using emoji in their email subject lines had a higher open rate.
Tested and True Landing Pages
We build custom landing pages, email content, and compelling sales copy to provide your campaign focus and customer clarity.
Images and copy can be tweaked to adapt to different customer profiles and segmentation. Send the same message to all of your consumers, but in the language, time, and method that they most prefer!
Our simple web forms work on all digital devices and backed up with redundant storage and security to ensure that leads are captured correctly. Receive them directly to your email, CRM system, or take advantage of our Sales and Success CRM Center and just login to see campaign results.
Ready-made email drip campaigns
Ready-made email campaigns that generate hot leads for your salespeople and drive product adoption. You can use these campaigns out of the box, or tailor them to your brand.
Reorder and customize emails, set delay time, and customize to suit your style.
Performance metrics and grades enable your salespeople to concentrate on gaps in their prospects' marketing.
With these insights, your salespeople can build trust as local marketing experts.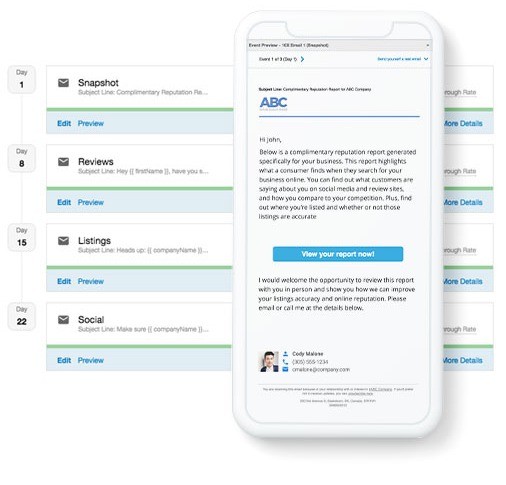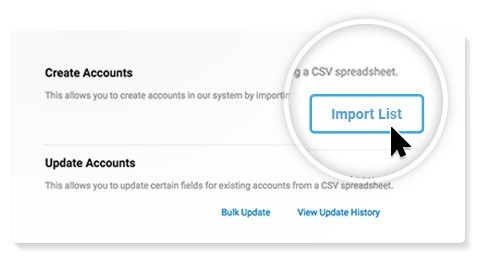 Bulk upload
Great for upselling your current customers. Simply import a list, assign them to your salespeople, and add them to a campaign.
You have the power to add the right amount of prospect at the right times—that includes which days emails are sent, and what's the maximum number of recipients per salesperson per day.
Interested lead notifications
Our 'hot lead' notifications will let you know when prospects are ready to buy, saving you the guess work. The moment a prospect engages with your emails, you'll be alerted so you can follow up immediately with someone who is more likely to close.
Marketing Automation is seamlessly integrated with our Sales CRM.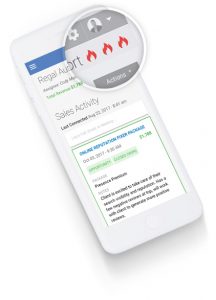 Tell us about your Campaign
Fill out the form and we'll get in touch with you shortly to discuss your needs.